More fun with live blogs will be happening later today, albeit much later, as the next game we'll be devoting MxM attention to starts at 6:00 p.m. Eastern. Crank up MLS Live, get your mobile computing devises ready, and come back for Columbus vs. Toronto:
If you had the under, take your tickets to the window …
FT | Eibar 0-2 Barcelona
This game may have been dull, but Eibar has kept it close than its form hinted it would. And here, the hosts nearly snared a rare goal against Claudio Bravo:
"There are five more minutes. I hope nobody's live blogging this."
This high five is brought to you by Mountain Dew.
Out of pure boredom, Claudio Bravo is trying to save shots from hitting the side of his goal.
Neymar goes off with the walk of a man who should have been given the day off.

65′. Still 2-0, Barcelona. Let's rank Lionel Messi's favorite kinds of coloring books.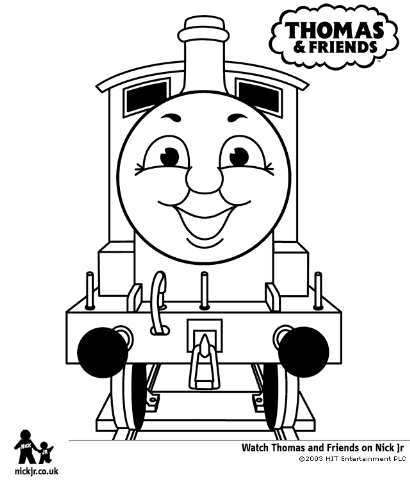 Aaaand we're back to this:

55′ | Eibar 0-2 Barcelona | Messi's second
When you think of great target men, do you think Cavani? Diego Costa? Pre-"maybe I should have taken things slower" Radamel Falcao? Then you think wrong. Lionel Messi, class No. 9, has his second goal of the day. Get this man a new coloring book.
"How about that one? I'm not letting this go. Anybody in this stadium could play goal. Everybody has a God-given right to save a Messi penalty. At least give it some thought."
Soccerball is re-happening in Basque Country, and two Eibar players have brought imaginary hula hoops. This explains their team's fall.
46′ | Eibar 0-1 Barcelona
Eibar fans are doing to extraordinary lengths to protect themselves from Luis Suárez. Not even confirmed the man actually rabies. Guess you have to protect your children.
Barcelona started all three of its "holy trinity" today. Contrast that with the midfield Juventus has elected to us. Both teams play mid-week in Champions League.

HT | Eibar 0-1 Barcelona
This was nearly amazing. Cross to Rakitic, chested down, Suárez runs on to it only to see a desperate foot disrupt his shot. And who had the best angle on it all? The people in the white apartments. I'd probably pay $1,400/month for a studio as long as Eibar's in the first division. Halftime.
Mickey's ridiculous. Whatever he's giving that guy, he's also letting him film it with his flip phone. His flip phone! We can no longer dismiss the possibility Florida Man has been Mickey Mouse all along.
Meanwhile, while we were watching Lionel Messi slay his penalty spot demons, Miriti Murungi was witnessing Mickey Mouse completing a drug deal in a South Florida Red Lobster parking lot:

31′ | Eibar 0-1 Barcelona | Messi goal
Thank god for handballs. If it was legal to touch the ball with your hand, we wouldn't have a break, we wouldn't have a goal – we would still be watching biker movies on TNT! Remarkably, Messi converted from the spot without needing a re-do, giving Barça a 1-0 lead.
We've heard so many charming stories about little Eibar and its 5,000-seat venue, but we've heard nothing about those apartments. Pretty such I saw them in a Michel Godrey video once.
How much is rent? Can I find pictures of the views on basquecountry.craigslist.com? What's the pets policy – mandatory? And how many players live there (not that I'd recognize any of them)?
"Gentlemen, we have to do something. How about we ask that guy to come down and play goal?"
This is what's currently on TNT. We won't judge.
Still 0-0 in the 19th minute. Not sure Barcelona's had a good chance in the last 18. Last go ahead and fast forward to the second half, when we debate whether this is boring or not. Yes, this is boring. Yes, we seen to see this every week. This is the most soccer will every do to appeal to a baseball or cricket fan. Yet just last week, Barcelona went through a half of this before exploding for five goals. So let's not turn our attention to spring training just yet.
75 more minutes of this. My astute tactical suggestion: Just keep trying to kick it to Luis, please. Even if that doesn't work, this game's potential for violence increases dramatically.
Luis Enrique, showing 99 percent more intensity than any of his players. Still 0-0, 12th minute, and it's been 11 minutes since Barcelona put the ball in a dangerous spot.
That blurry guy in the green in front of the white box? That's Claudio Bravo. Remember this moment, fans. This may be the last time we see him today.
We've started. Pray for Eibar. Pray for Nando.
Atlético's just finished drawing at Espanyol, having played the last 45 minutes a man down. Combine that with Valencia's win yesterday, and here's Spain's top four:

Simeone …
Eibar hasn't posted its XI. I'm assuming it's still in the selection process:
That's a lot of starters playing against a pretty bad team, not that we haven't said that before one of the big three slip. But Manchester City looms mid-week. Are we going to see Xavi and Andrés start in that one?
What is Eibar's current form, Alex? I'll take Narrative Destroying Realities for 600, please.
The Cinderella story is long over. Midnight struck sometime after the beginning of the year. Eibar is no long a small upstart defying the odds in a venue Texas high school football would reject. Now it's just a small club, in over its head, hoping to survive its season in the top flight.
Unfortunately for them, first place Barcelona is in town. The match kicks off at 1:00 p.m. Eastern on BeIN (here in the States).